As Seen In
Available Now!
Reformulated Eye Cream
This rich, ultra-hydrating eye cream is made with peptides, hyaluronic acid, a botanical blend of antioxidant plant oils, and Dead Sea minerals and helps smooth and firm the lines around the delicate area of the eye, helping maintain a more youthful, rested appearance.
Silky Shea Body Butter Featured on the Today Show!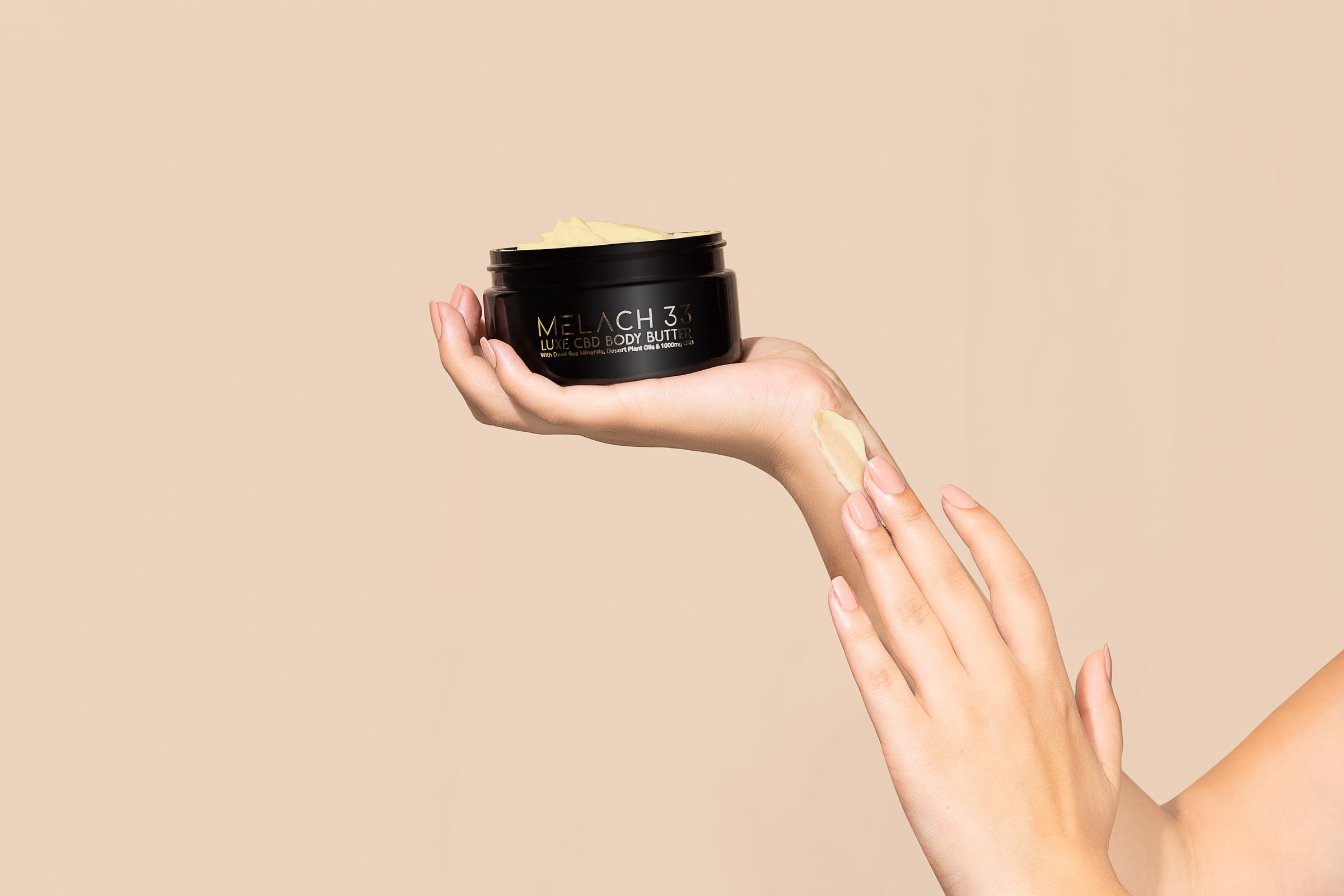 Soothe Away Dryness & Inflammation With Our Award Winning Luxe CBD Body Butter
Dermatologist Approved!
Silky Shea Body Butter
This spa-inspired silky Shea Body Butter, quickly absorbs into your skin to nourish it with natural antioxidant plant oils (Grape seed, Almond, Pomegranate). Enriched with hydrating Shea Butter and the well-known Dead Sea minerals, this cream wraps the skin with a veil of satin-smooth softness and long lasting aroma.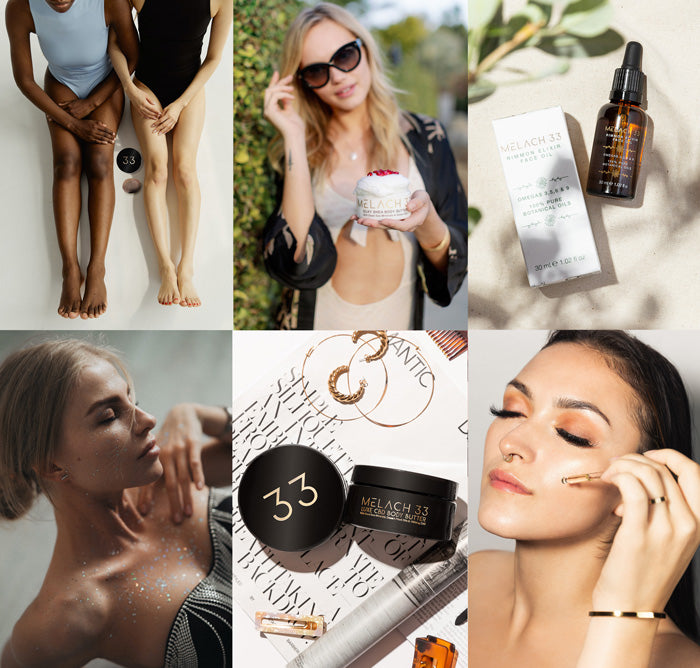 Bring the sacred healing powers of the Dead Sea to your beauty ritual.
Begin your journey to renewal and transformation at the heart of spirituality and history, the DEAD SEA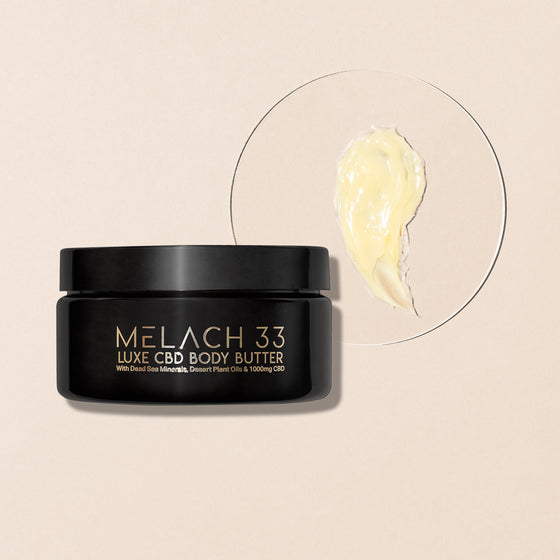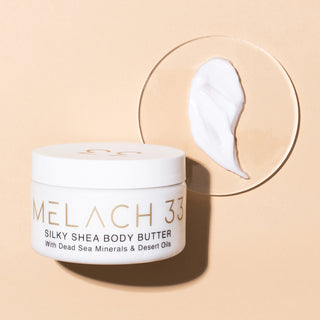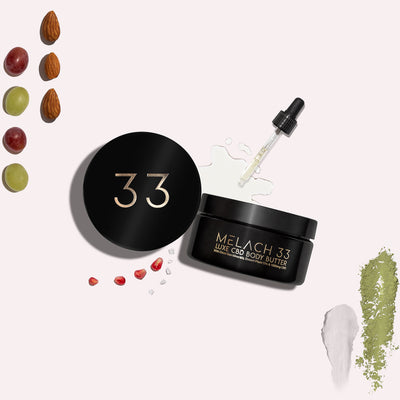 A Luxurious Blend of Ancient Dead Sea Minerals & Antioxidant Plant Oils
Show your beauty and radiance with our collection of Body Butters, Oils and Antioxidant Moisturizers
CBD Body Butter
Shop Silky Shea Body Butter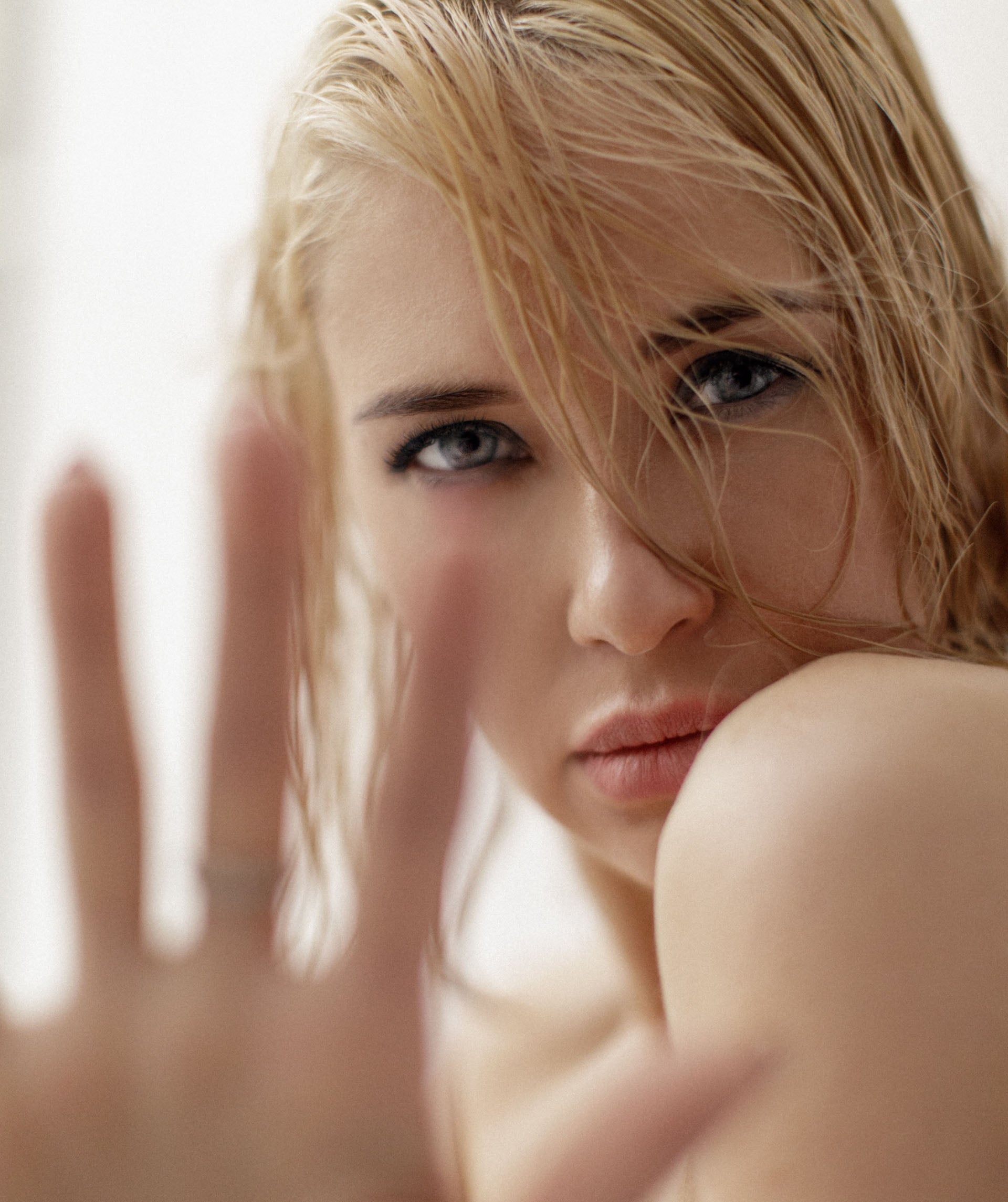 Our Promise
Melach 33 products are free of: Parabens, Mineral Oil, Lanolin, Artificial Colors and Formaldehyde. Our brand is cruelty free and against animal testing.